We drink wine....I like my wine. I LOVE wine bottles. I think they are beautiful and it seems like there should be something to do with them other than toss them in the recycle bin. My husband wants to like set up rows of them as decor...to me it is too reminiscent of a college guys apartment with liquor bottles lined up on the top of the fridge as some sort of representation of how badass he is that he drinks hard liquor.
Anyway....I wrack my brain for ideas.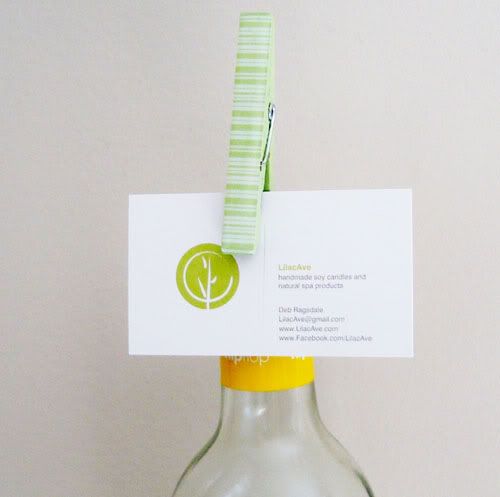 I saw something the other day that made me think of this.
I like to use photo stands at shows to categorize and price (i.e. sign would say, Lip Balms $3, or 2 for $5). But the itty bitty photo stands I have, tumble over when someone even touches the table. why not use a few wine bottles, maybe even fill them with some sand if needed, and use a cute clothespin to add the sign to the bottle opening.
We'll have to try it out at the
Etsy Craft Party
and see how it goes.